Sometimes relationships get cold in bed, and that's a fact. It sucks, but not when you can do something about it. Imagine that you download an app, and just with few clicks you can spice up your couple sex life. So, if you want to try some new things with your partner in bed, here are our suggestions for the best apps to spice up your couple sex.
Pillow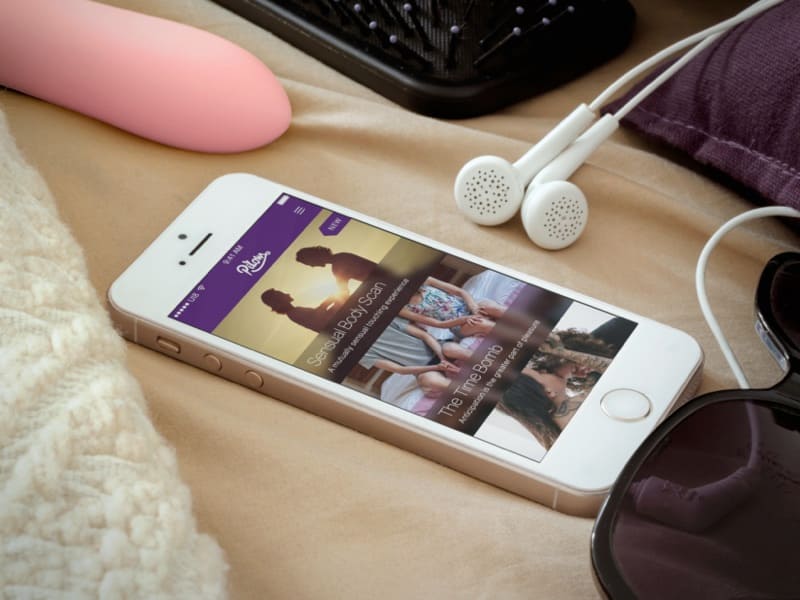 Are you cool with the "choose your own adventure" games? Then pillow is for you. Because, basically, you have to follow the instructions that they are giving you, and choose from the ideas that they offer you. A perfect option if you are bad at the preliminaries step or simply not the very imaginative kind.
Desire42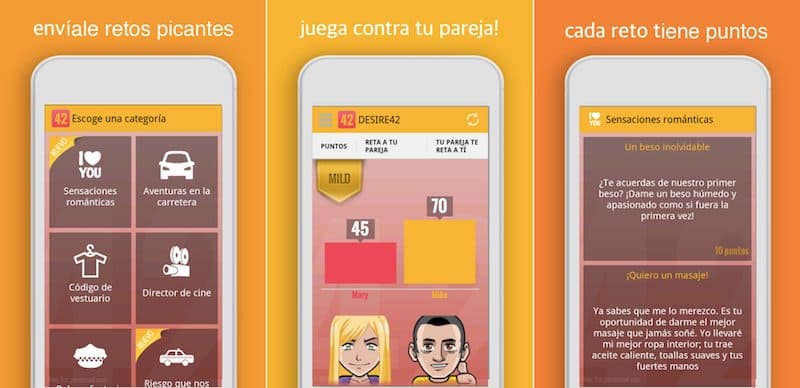 For a few playful days, it is the perfect application. Because it gives you challenges (of a romantic or sexual nature) for you and your partner to do. If you both get too excited, none will win the "competition". Although of course, the goal is nothing more than to add some "heat" and turn you on. In addition, it surely works so that your imagination is activated and in the future you'll hardly even need it anymore.
iKamasutra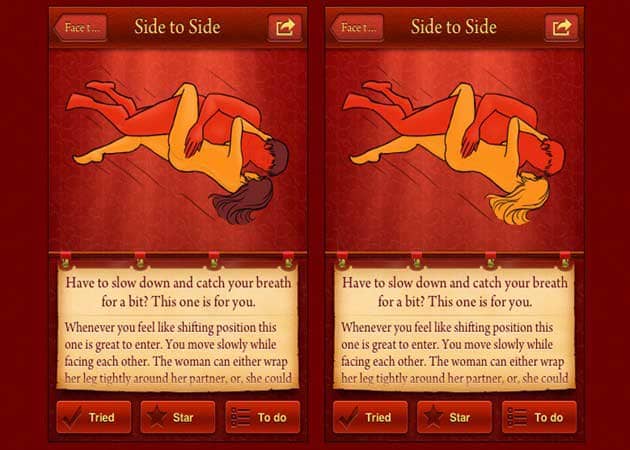 Do you want to try new things to spice up your couple sex, but don't know where to start? Well iKamasutra is your solution. Why? Because also the positions they suggest are illustrated and come with many tips, especially for new couples. The best part? That you can add your favorite positions, make lists and indicate the positions that you have tried and those that are missing.
Kindu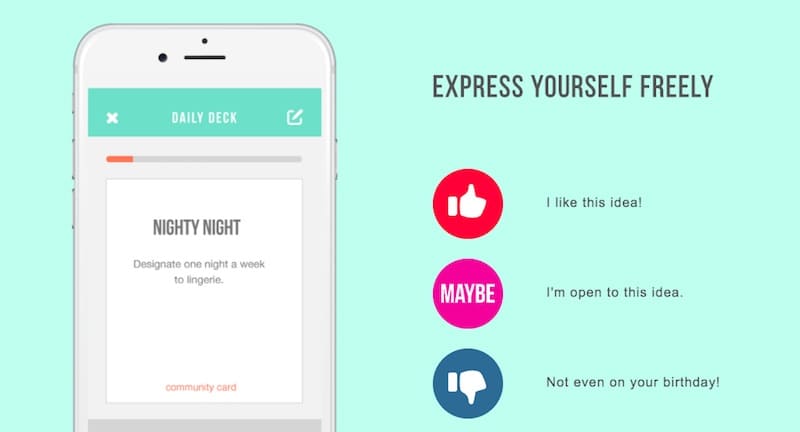 If you have been with your partner for a while but still have not dared telling them your "kinkiest" desires in bed, then Kindu is for you. Since it is a kind of «Tinder» for sexual tastes. The difference is that you will only meet your partner. Something that will make you wonder why is it one of the best apps for sex with your partner? Because, more specifically, couple sex hits different. Since both of you will choose what is cool and, when it comes to "swipeing", what you will find will be sexual tastes and fetishes. And, when you do "match", you will know that "that so rare" is not as rare as you thought.
Photos: Unsplash, Kindu, iKamasutra, Desire42, and Pillow.